Order of Operations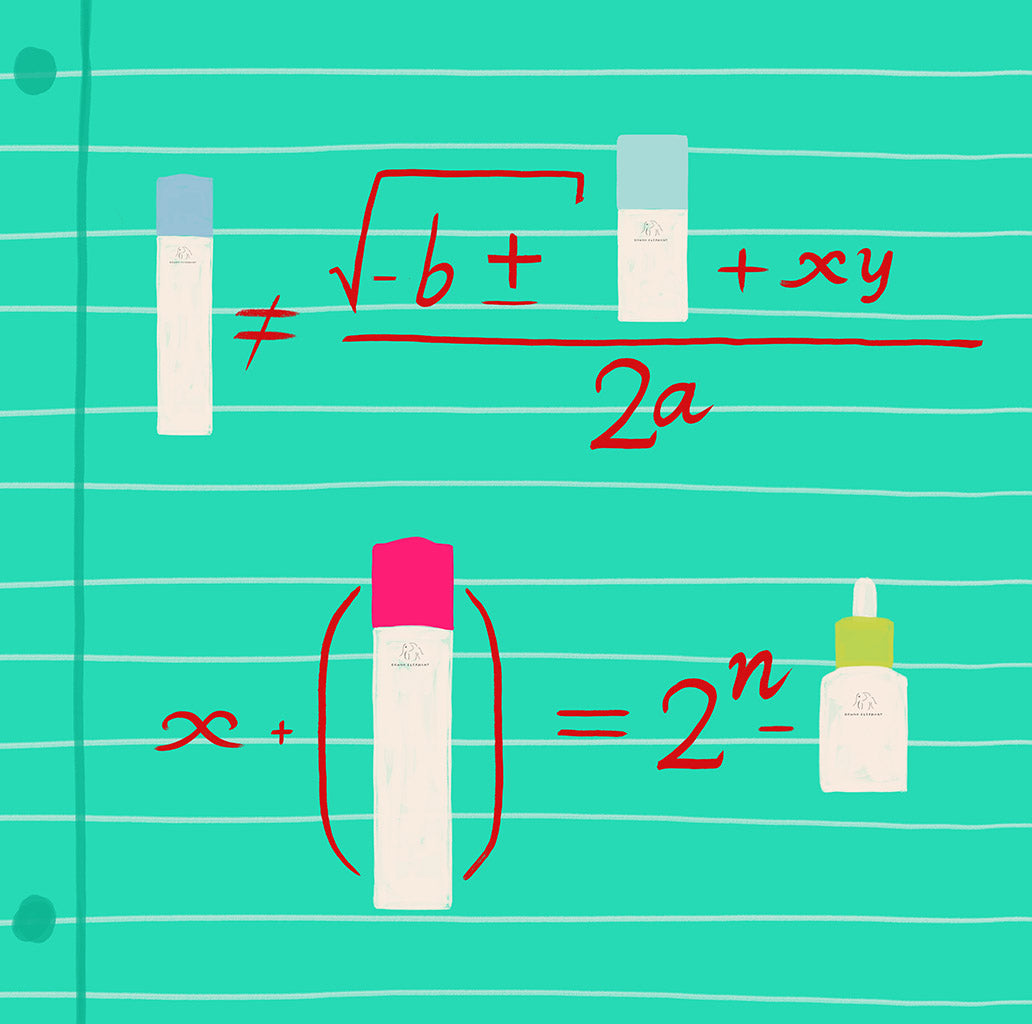 Order of Operations
MARCH 07, 2022
A lot of people ask us: When should I use your products? And a lot of those people follow up with: Do they have to go on in a specific order?
The short answers are: Morning and night. And nope. Allow us to explain.
By getting into the habit of keeping up with a regular skincare routine, you—and your skin—will see a whole host of benefits. Let's start with the morning. If you've cleansed the night before, we don't believe in washing the face in the morning unless you went to bed eating fries and pizza or your nighttime skincare is loaded with silicones. In other words, our products don't need be washed off (except for Umbra sunscreen and Babyfacial). Our formulas are loaded with the types of ingredients that nourish, renew, and protect, and they don't contain silicones, which aren't water soluble and can congest the skin. Plus, overcleansing the skin can strip it of vital oils and lipids.
As far as the order in which you should use our products: There is none. All of our products are formulated without silicones, so all rules about skincare layering go right out the window. Mix what you need in the palm of your hand and…nothing. You're done. There is an exception: The zinc in our Umbra Sheer and Umbra Tinte SPF 30 sunscreens works by sitting on the surface of the skin and protecting it from damaging UV rays, so they go on last.
Depending on what the skin needs in the morning, your a.m. smoothie may change. Here's one to get you started: Try an Absolute Power smoothie of C-Firma Fresh Day Serum + Protini Cream + a pump of B-Hydra to hydrate, brighten, and strengthen the skin. In the colder months or if skin feels especially dry, add Virgin Marula Oil to the mix. If skin needs a little smoothing, add a pea-size amount of A-Passioni as well. And always top it off with a layer of Umbra sunscreen.
In the evening, cleanse the skin—Beste No. 9 if you like a gel cleanser, Slaai if you need more moisture, or Pekee or Juju if you prefer a bar cleanser—to remove makeup, dirt, and pollution. We like to follow that with a smoothie of T.L.C. Framboos + Lala Retro or Marula (or both!). You can add a pump of B-Hydra for an extra hydration boost and a few dots of Shaba Complex around the eye area. Don't forget a swipe of Lippe so your lips also wake up smooth and hydrated.
We hope you're not taking notes. These are just examples of a.m. and p.m. smoothies we've been using lately. (For more, check out our smoothie glossary.) The truth is we mix up our routine—and our products—every morning and evening depending on what our skin needs. The best part? You can't go wrong!