/gb/en/collections/serums/Protini%E2%84%A2-Powerpeptide-Resurf-Serum/812343032408.html
Protini™ Powerpeptide Resurf Serum

£74.00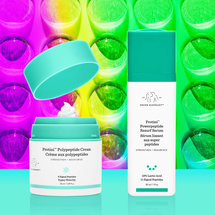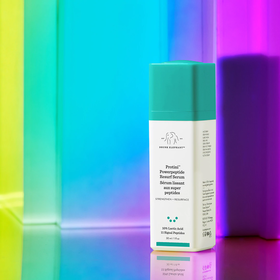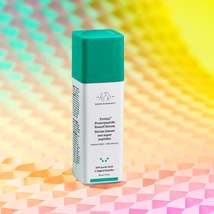 Protini™ Powerpeptide Resurf Serum
This mega-strength serum combines skin-fortifying signal peptides, growth factors and amino acids with lactic acid for a dramatic improvement in the appearance of skin's texture, tone, radiance and bounce.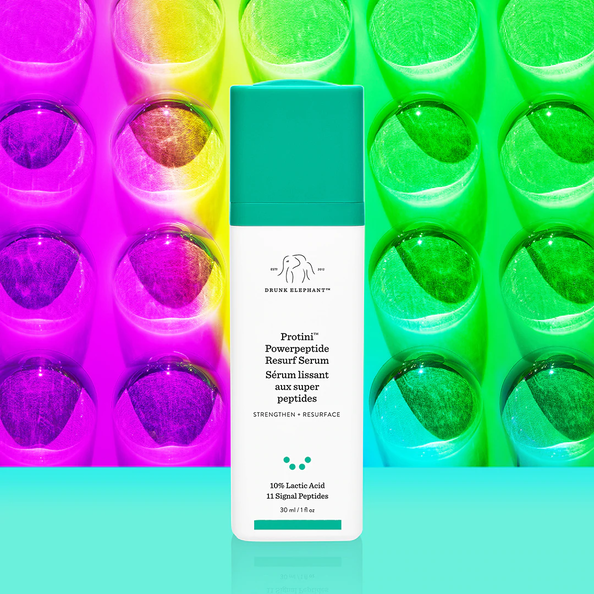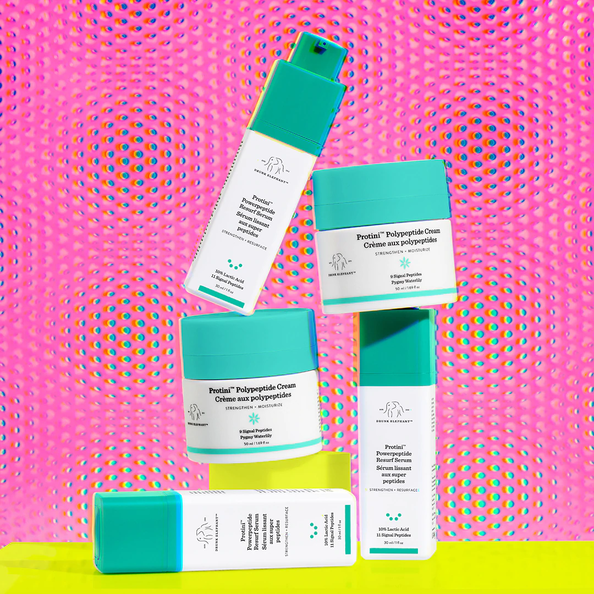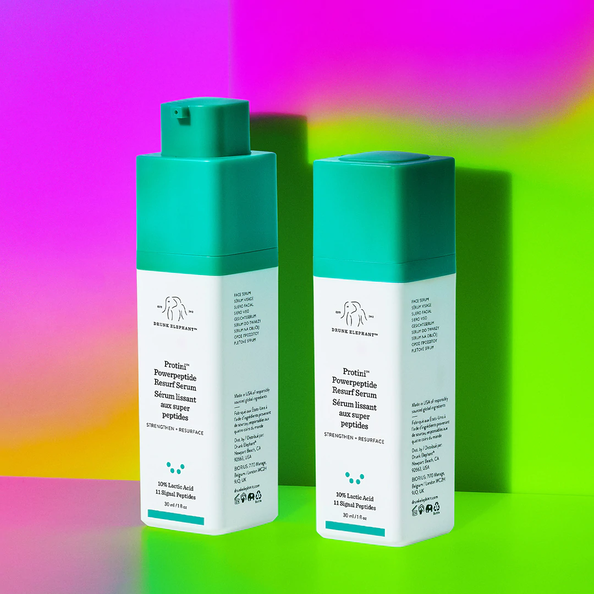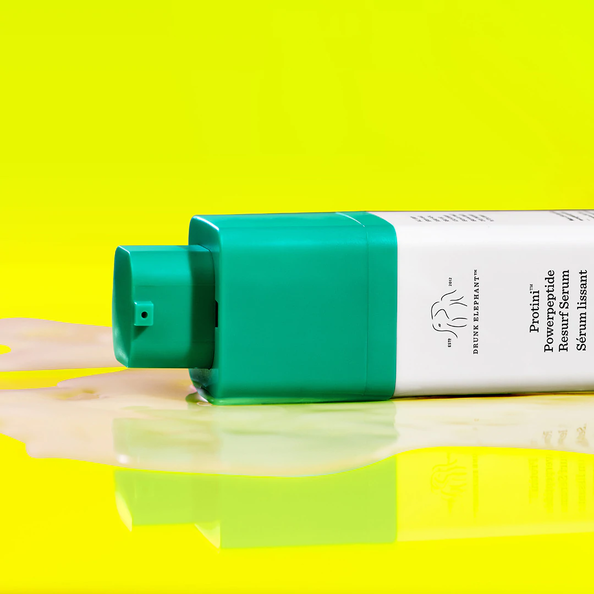 Image Divider Carousel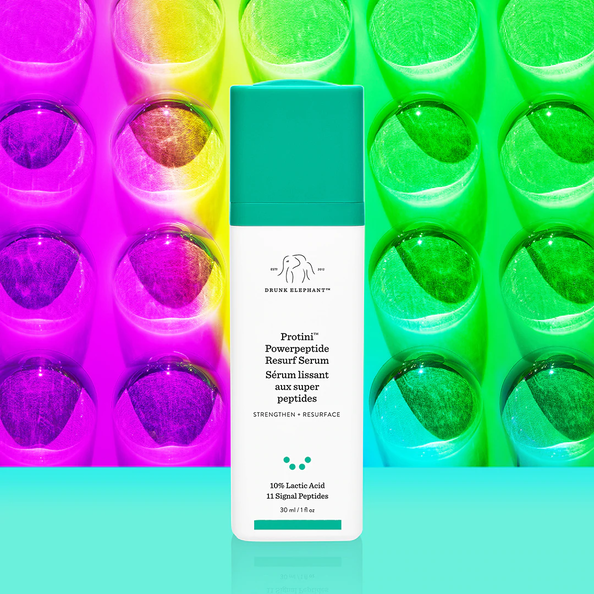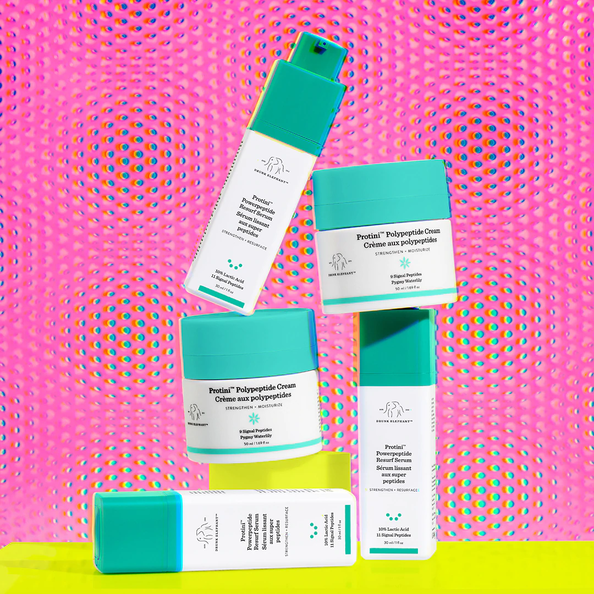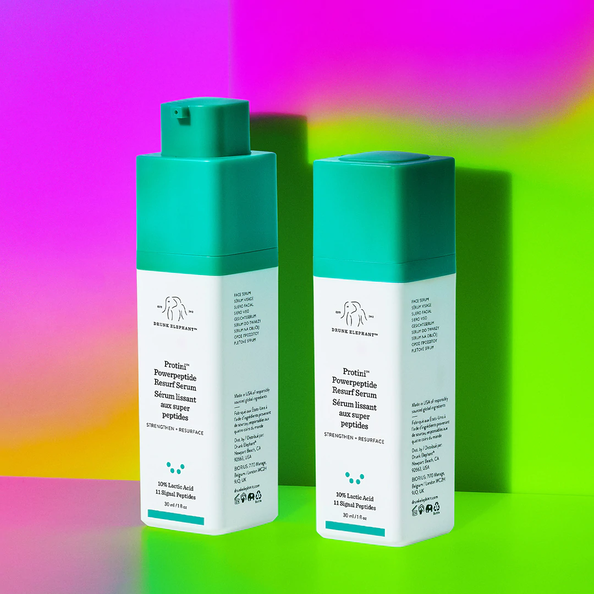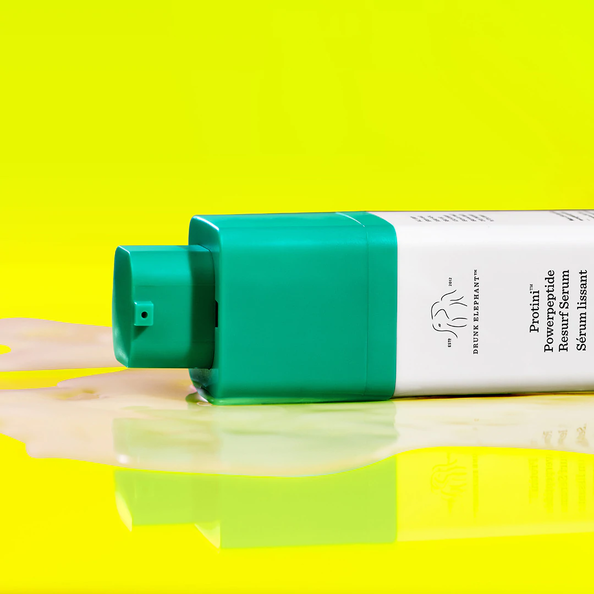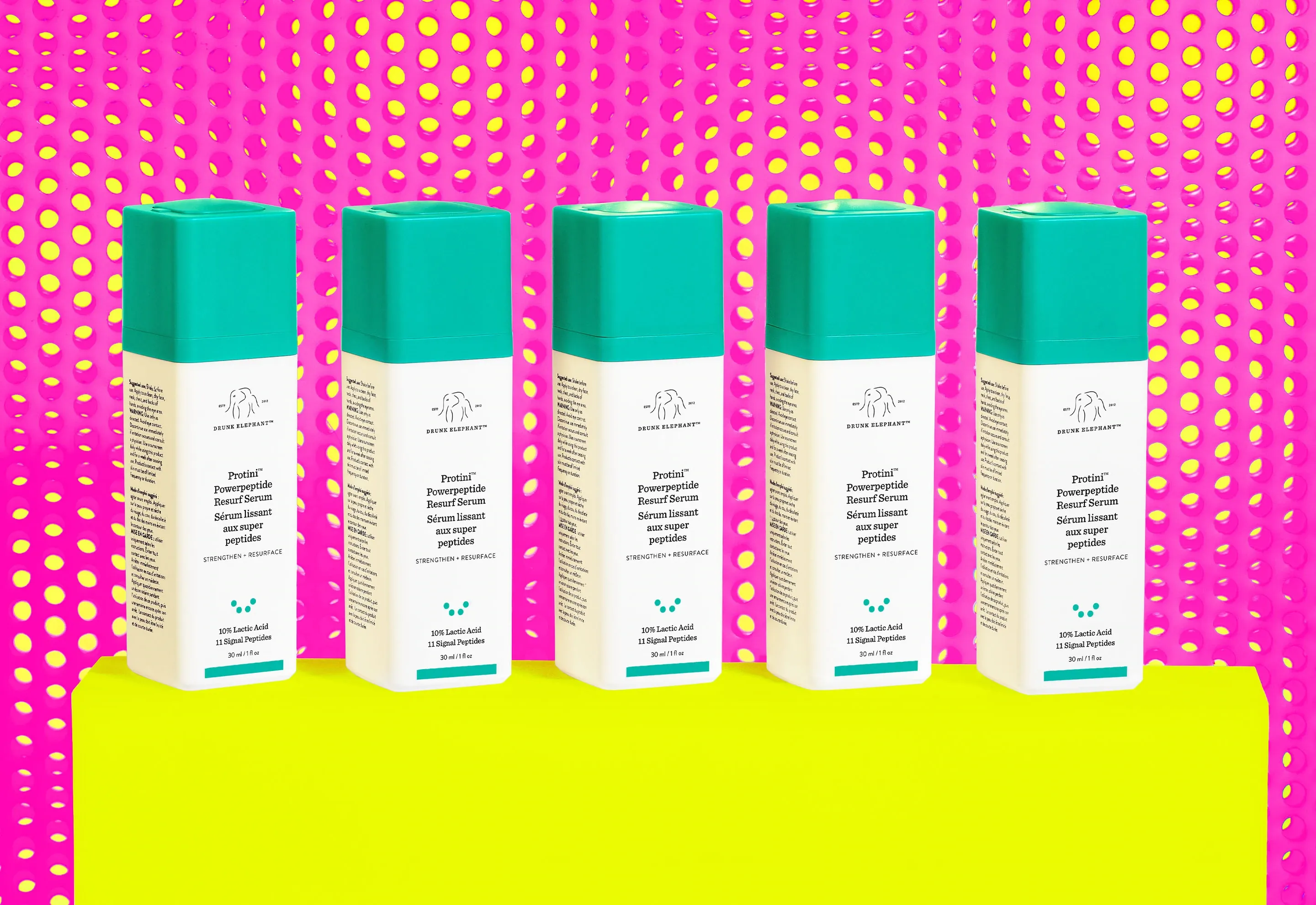 In thinking about what was missing from Drunk Elephant, I wanted to make a serum that used lactic acid – and not just a little. I'm talking 10% lactic acid, which is a powerful dose, but because it's lactic acid, it's still gentle on the skin. And to call it a Protini meant we had to add all the peptides and amino acids of Protini Cream – then we added even more. That's how Protini Resurf Serum was born. It's an incredibly effective exfoliating serum that resurfaces, supports, strengthens and protects the skin, making it smoother, plumper and bouncier. Try, play, experiment – and see what's right for you. Trust me: This is a very fun kind of acid trip.
xx Tiffany
Own Your Power Smoothie
For firmer, hydrated, younger-looking skin
1 pump Protini Serum™
+
1 pump B-Hydra™
+
1 pump Protini Cream™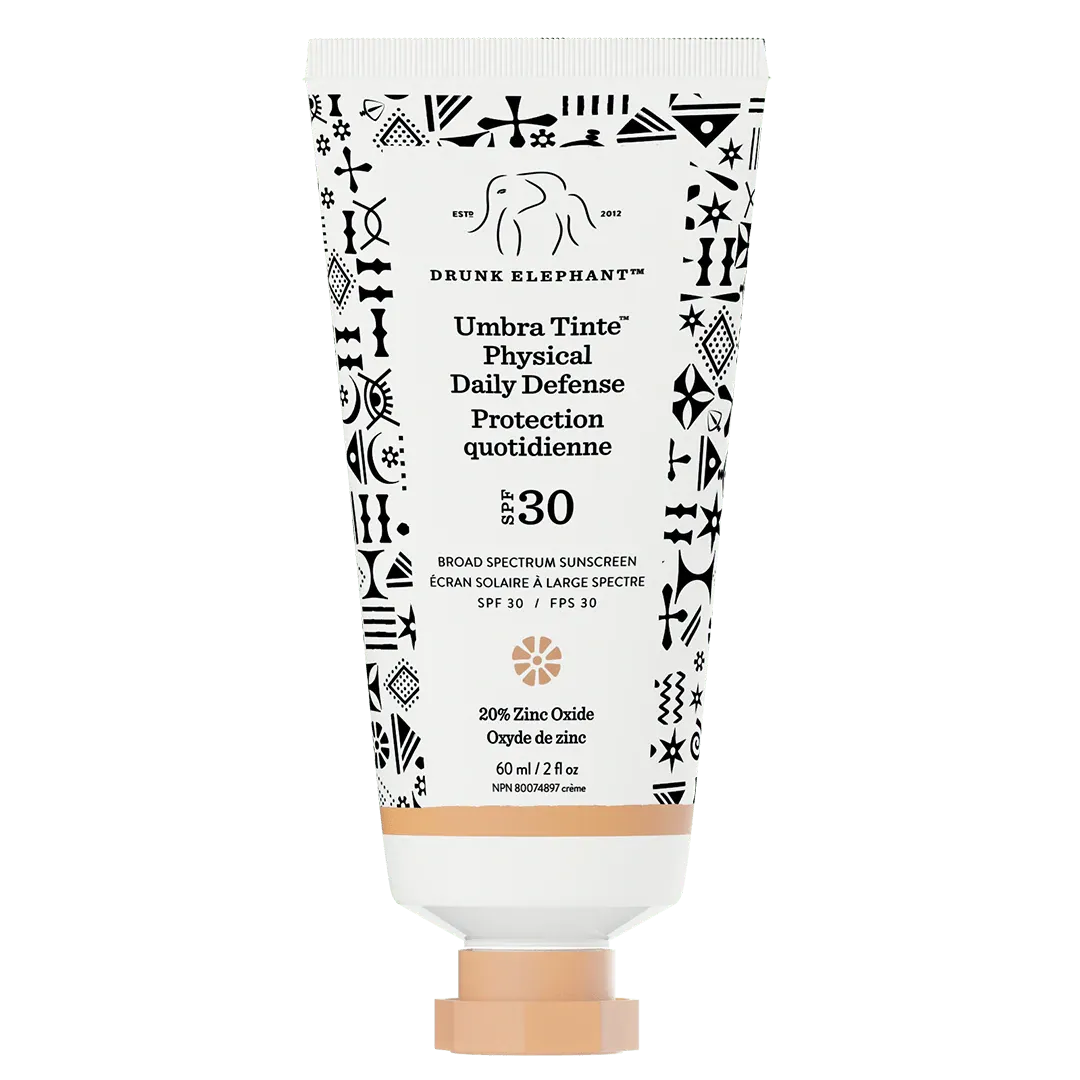 All Drunk Elephant serums, oils and creams are formulated to work well together. Instead of layering, waiting for things to dry and layering some more, you can just mix everything together in the palm of your hand and apply.
Key Ingredients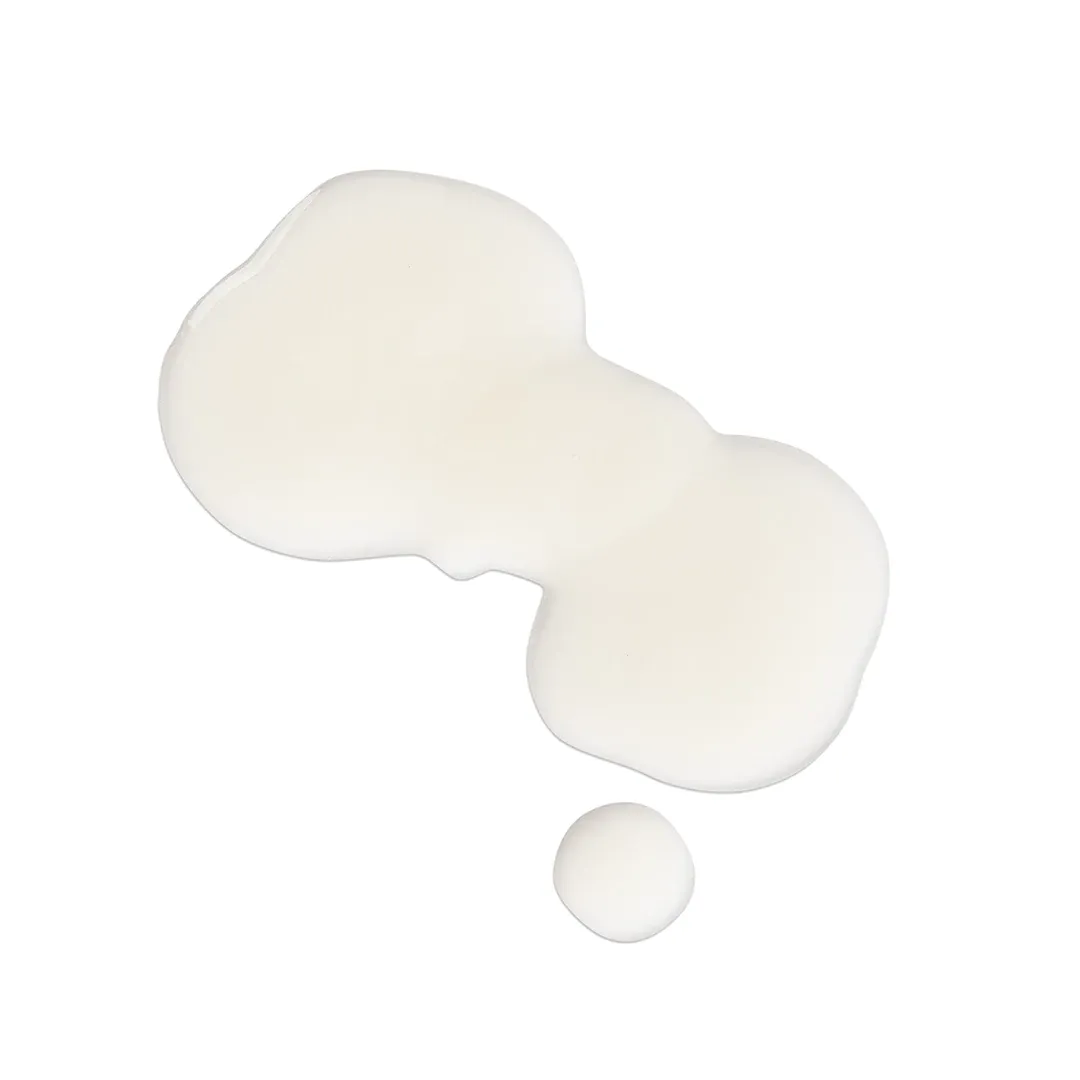 Lactic Acid 10%
Derived from the fermentation of sugar, lactic acid is an AHA (alpha hydroxy acid) that exfoliates the skin by dissolving the bonds that hold dead cells together. Lactic acid is considered to be a milder, more hydrating AHA.
Signal Peptide Complex
11 signal peptides (made up of amino acids, which form proteins in the skin) and plant-derived growth factors help to boost skin's self-renewal, binding moisture to skin and plumping, firming and restoring bounce.
Multi-Amino-Acid Blend
A mix of quick-absorbing amino acids soothes, strengthens and moisturises skin.
Snow Mushroom Extract
Known for its powerful hydration-boosting properties, this ingredient adds potent antioxidant benefits to skin while helping defend against dehydration.
Reviews
Protini™ Powerpeptide Resurf Serum
These consumer reviews are administered by Bazaarvoice applying the Bazaarvoice Authenticity Policy. For more information, please visit here.
We do not ensure whether the published reviews originate from consumers who have actually used or purchased the product.
Out of Stock
Protini™ Powerpeptide Resurf Serum
This item is out of stock. Sign up to be notified when it's back in stock. Your email address will only be used by Drunk Elephant to inform you of the product availability. For more information or to exercise your data protection rights, see our Privacy Policy.