/gb/en/collections/serums/O-Bloos%E2%84%A2-Rosi-Drops/812343032057.html
O-Bloos™ Rosi Drops

£33.00
O-Bloos™ is a concentrated liquid that delivers a rosy wash of colour to the skin in a few drops while supporting the skin barrier with omega fatty acids.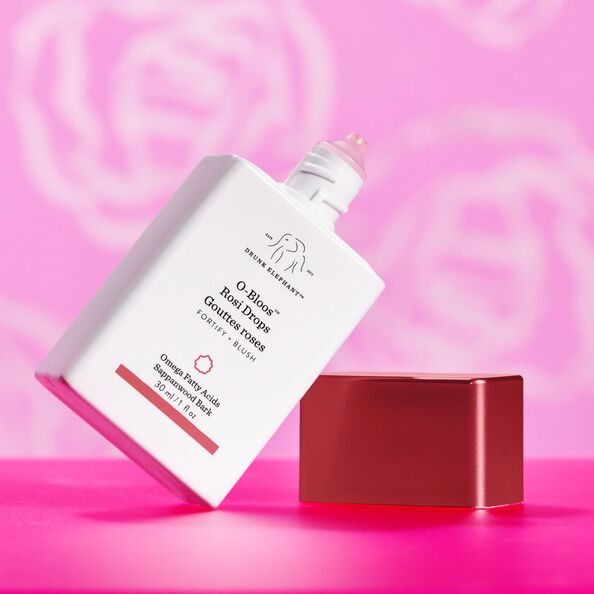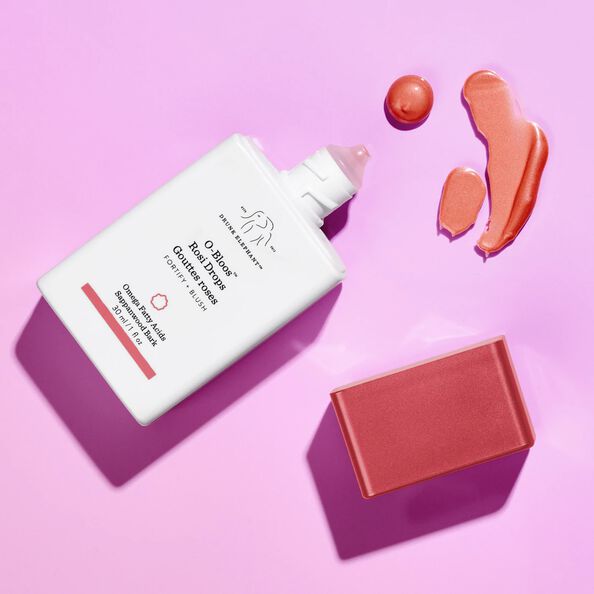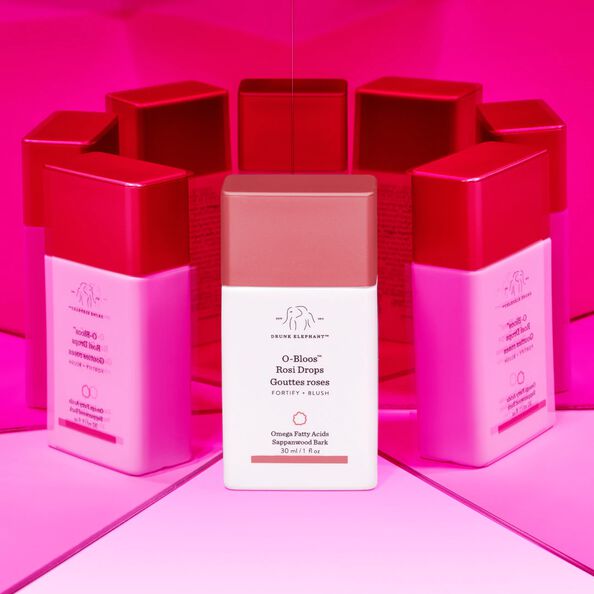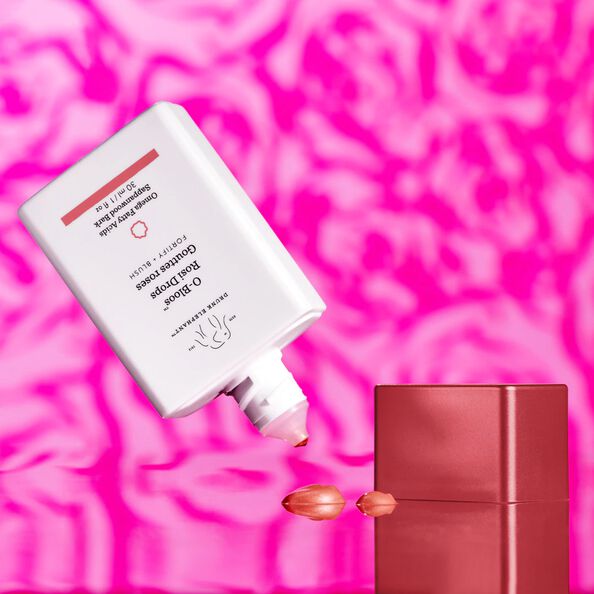 Image Divider Carousel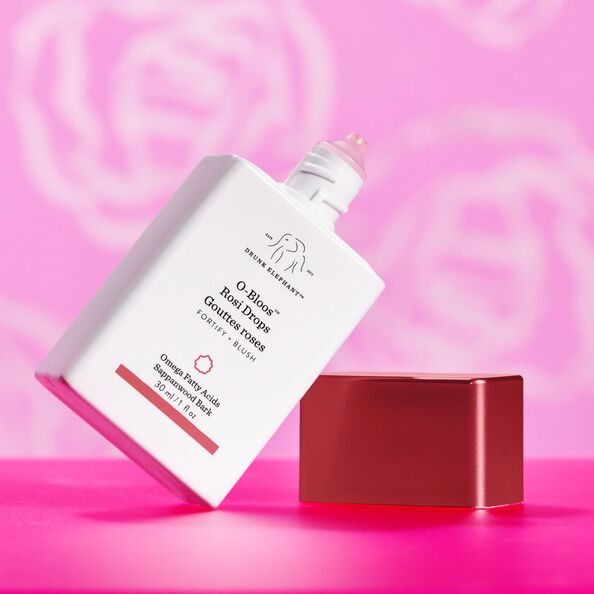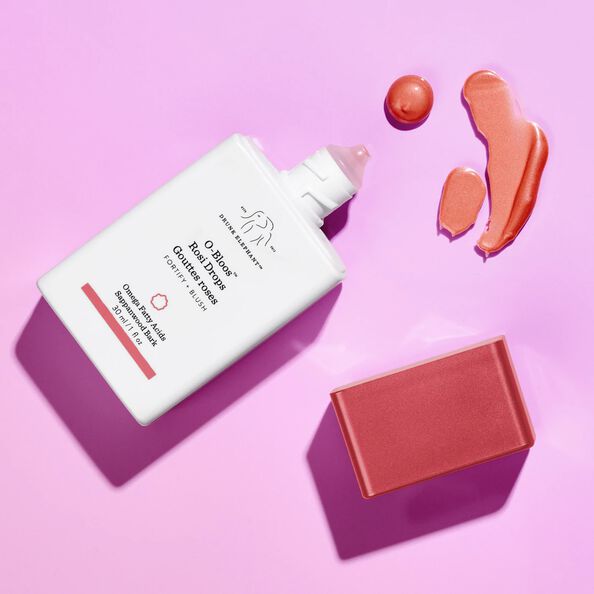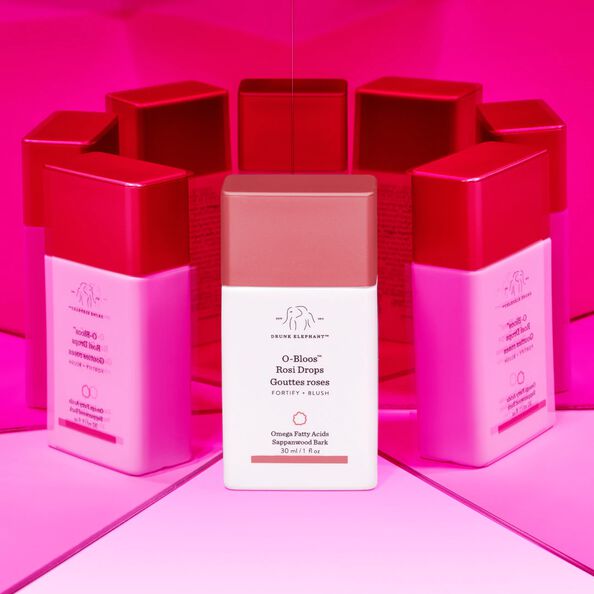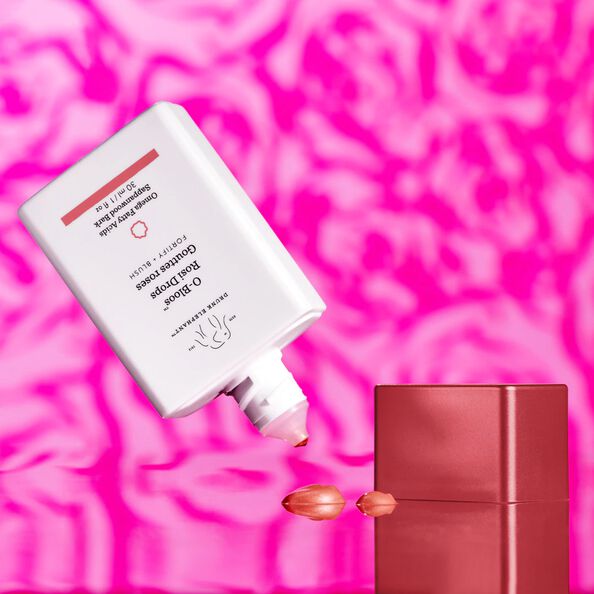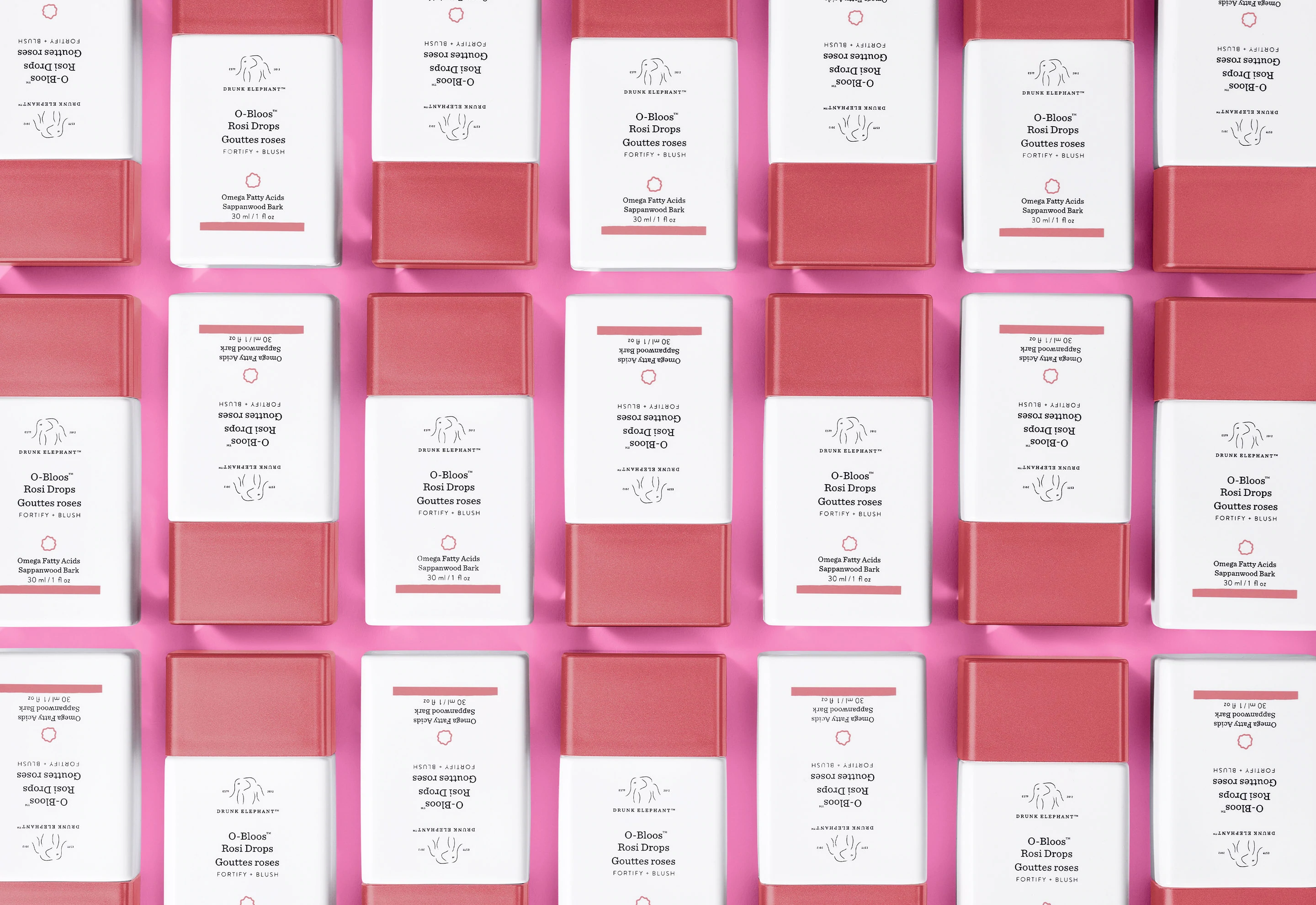 For as long as I can remember, my mum would dot her cheeks with liquid blush. It was practically just straight red dye – maybe not the best thing for her skin. I wanted to make something healthy for my mum! I also wanted to create concentrated rosy drops that could be added to any of our serums or moisturisers and would give the skin a universally flattering flush. So here's my favourite hack: mix a drop or two of O-Bloos with D-Bronzi for a warm, summery, beachy glow that looks great on absolutely everyone. "Bloos" means "blush" and the O stands for (it's not what you're thinking) omegas!
xx Tiffany
Blush Little Baby Smoothie
For radiant, hydrated skin with a natural-looking flush
1 pump Lala Retro™
+
1 pump B-Hydra™
+
1 drop O-Bloos™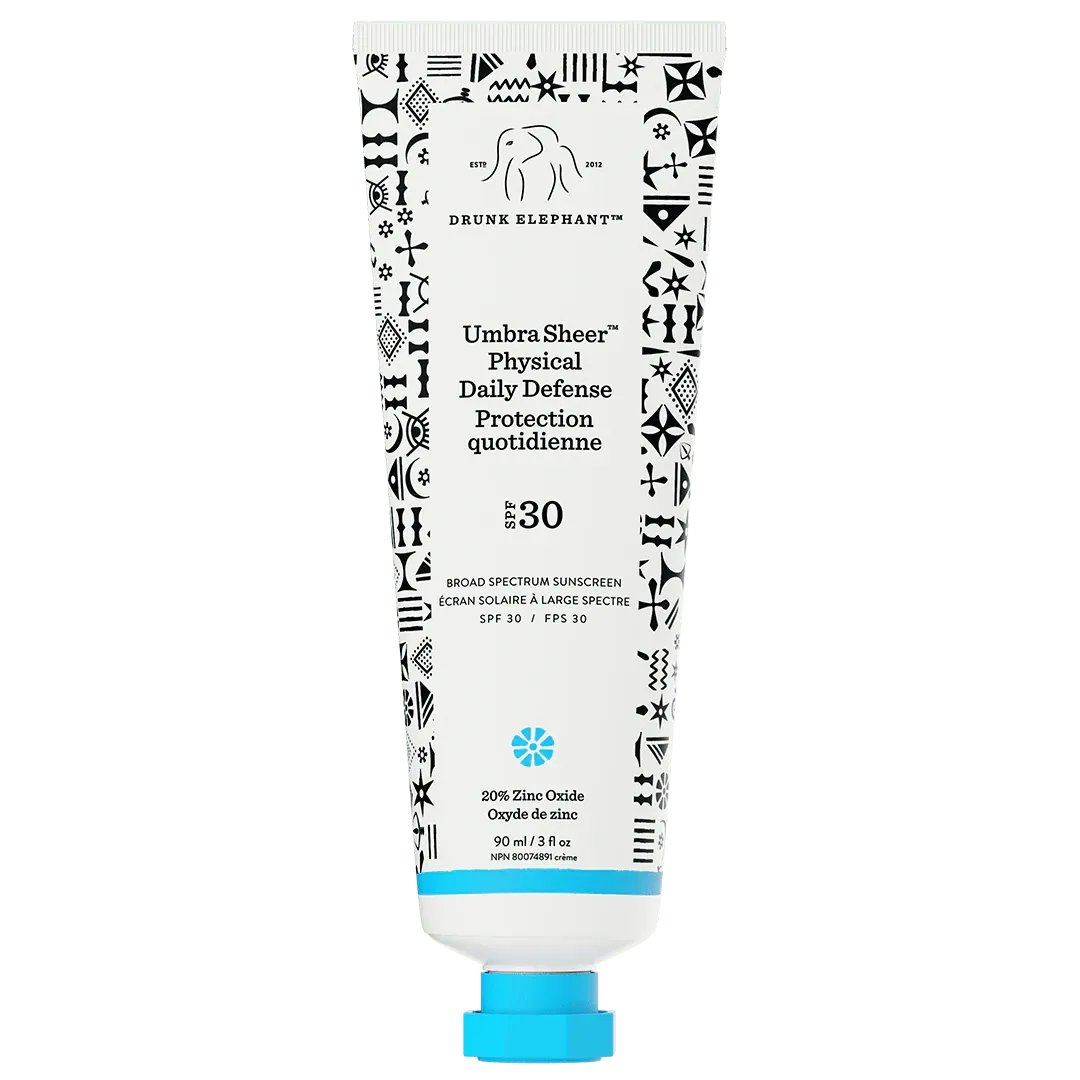 All Drunk Elephant serums, oils and creams are formulated to work well together. Instead of layering, waiting for things to dry and layering some more, you can just mix everything together in the palm of your hand and apply.
Key Ingredients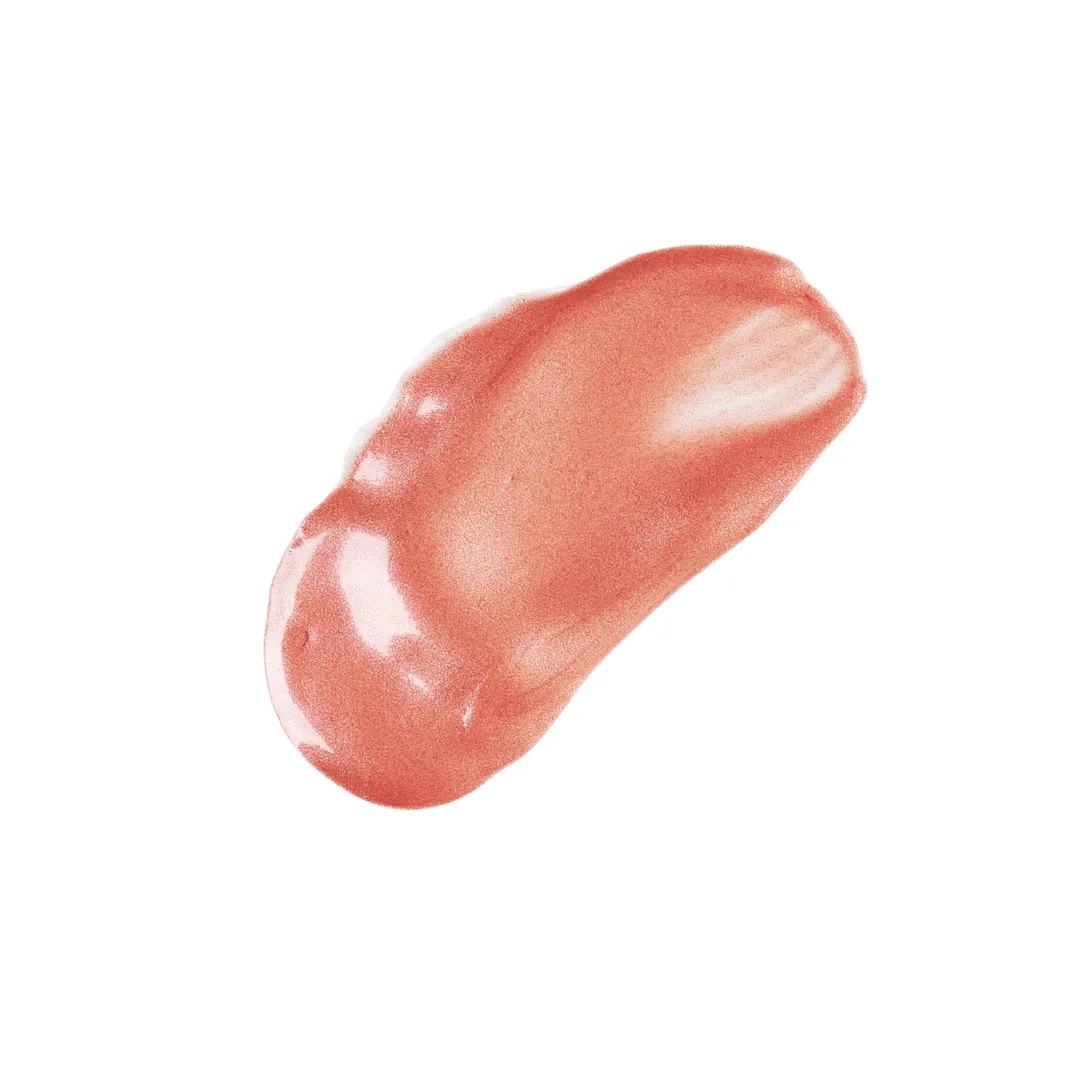 Vitamin F (Linoleic and Linolenic Acids)
This mix of soothing omega fatty acids works to improve the skin's texture and suppleness while helping soothe signs of sensitivity.
Caesalpinia Sappan Bark Extract
A vegan colour pigment derived from the sappanwood tree that provides the warm pink/red tones in O-Bloos. Used as an alternative to carmine, which is obtained from crushed beetle shells.
Virgin Marula Oil
This super-absorbable oil, high in critical antioxidants and omegas 6 and 9, helps moisturise and nourish skin for a youthful glow.
Blackcurrant Seed Oil
This oil contains a high level of linolenic (omega 3) fatty acid, which has moisturising and antioxidant properties.
Reviews
O-Bloos™ Rosi Drops
These consumer reviews are administered by Bazaarvoice applying the Bazaarvoice Authenticity Policy. For more information, please visit here.
We do not ensure whether the published reviews originate from consumers who have actually used or purchased the product.
Out of Stock
O-Bloos™ Rosi Drops
This item is out of stock. Sign up to be notified when it's back in stock. Your email address will only be used by Drunk Elephant to inform you of the product availability. For more information or to exercise your data protection rights, see our Privacy Policy.