/gb/en/collections/cyber/A-Passioni%E2%84%A2-Retinol-Cream/812343032583.html
A-Passioni™ Retinol Cream

£26.00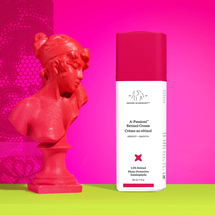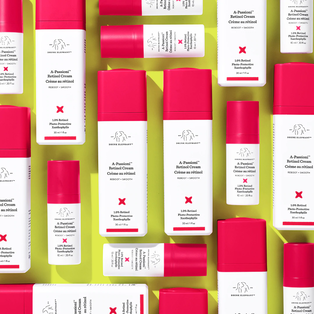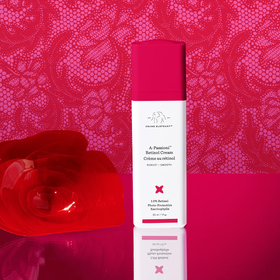 A-Passioni™ Retinol Cream
A-Passioni™ is a cutting-edge formula that combines 1.0% vegan retinol with nourishing, superfood-rich ingredients to dramatically diminish the appearance of fine lines, deep wrinkles and sun damage.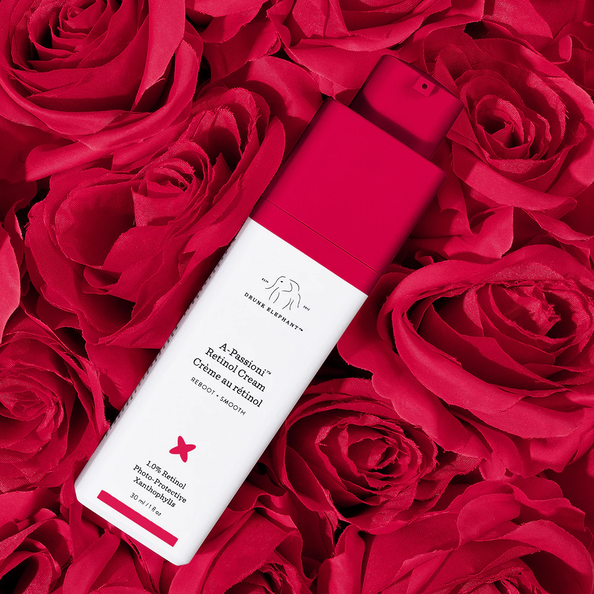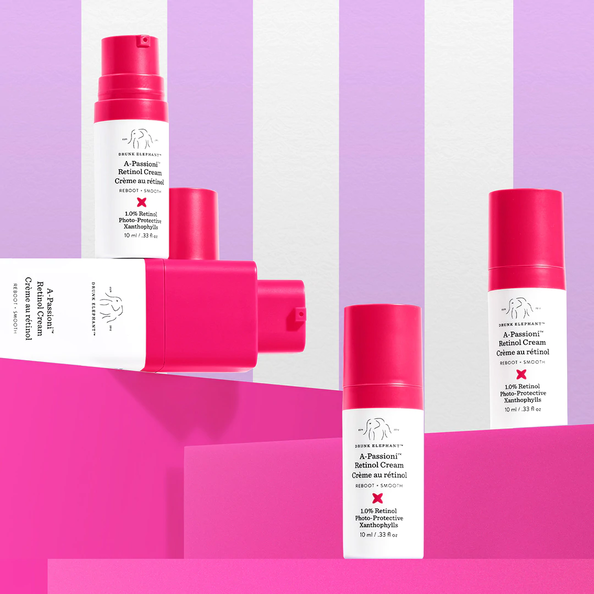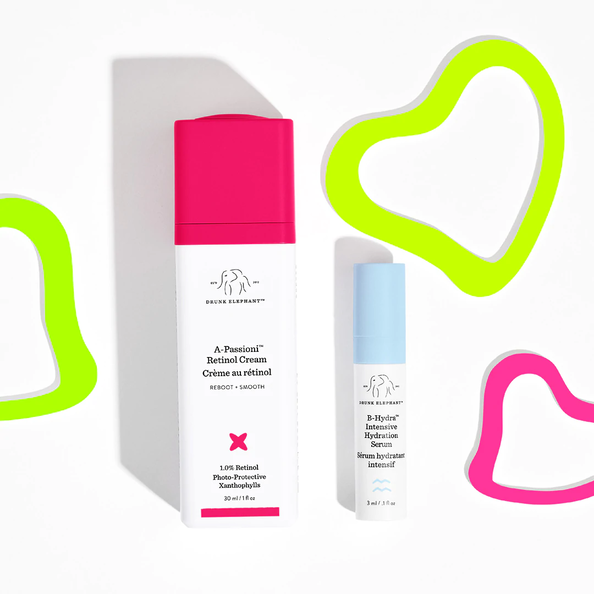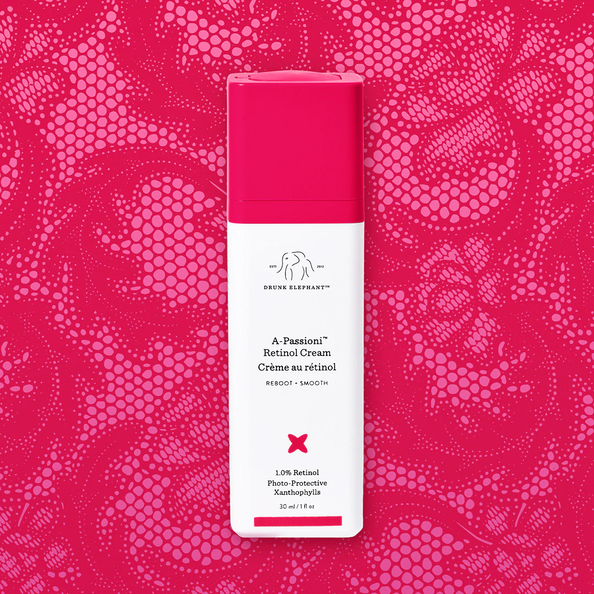 Image Divider Carousel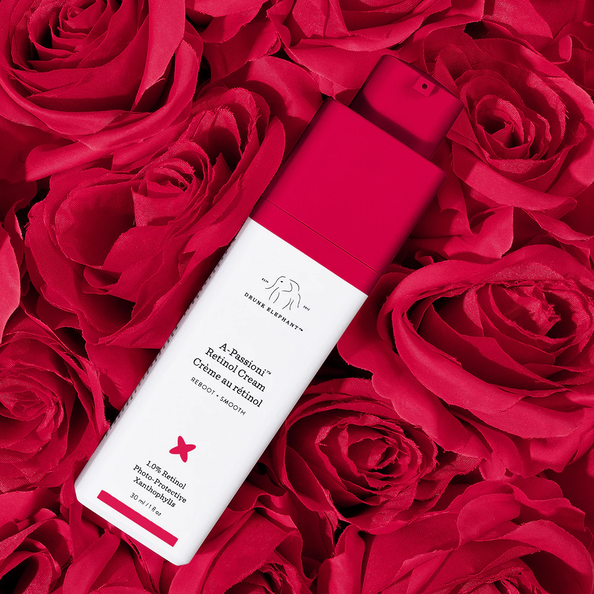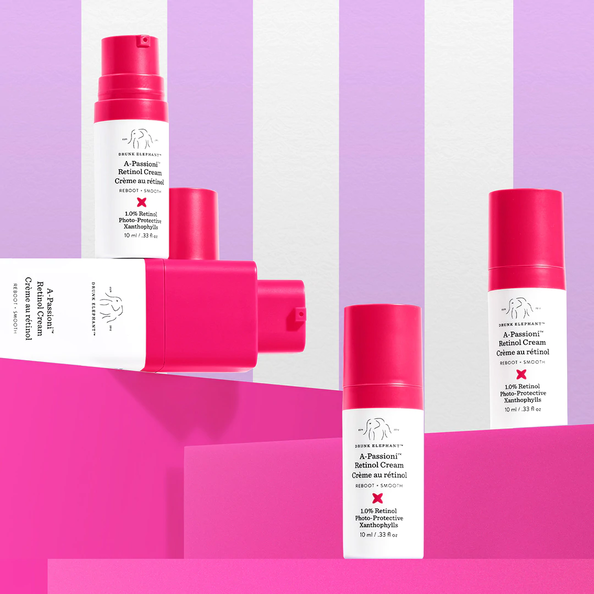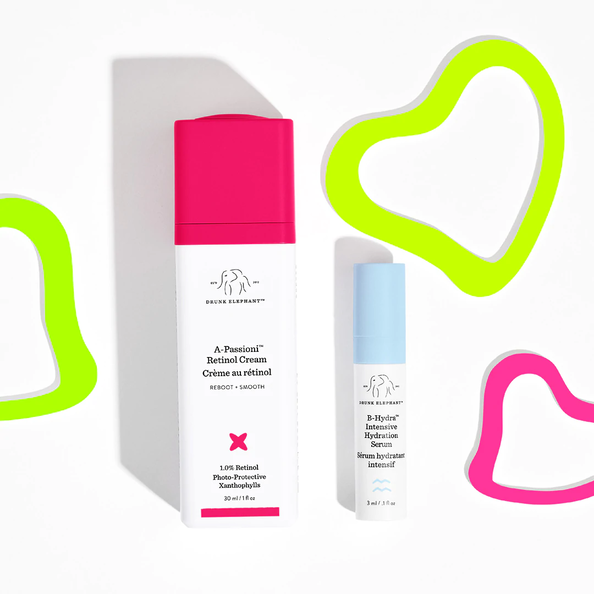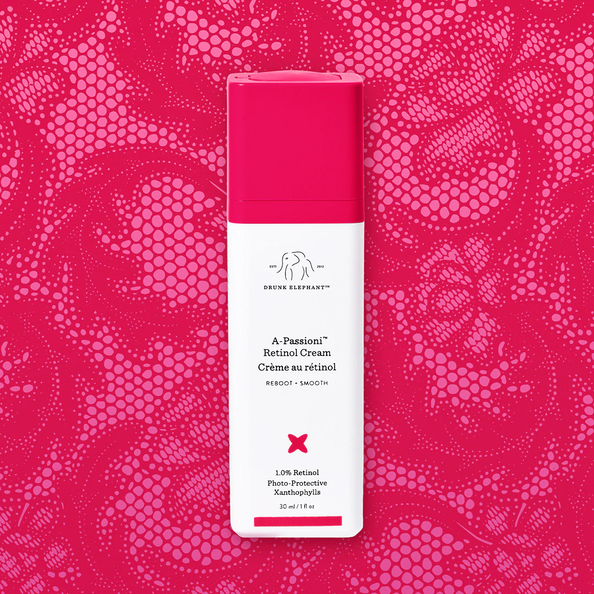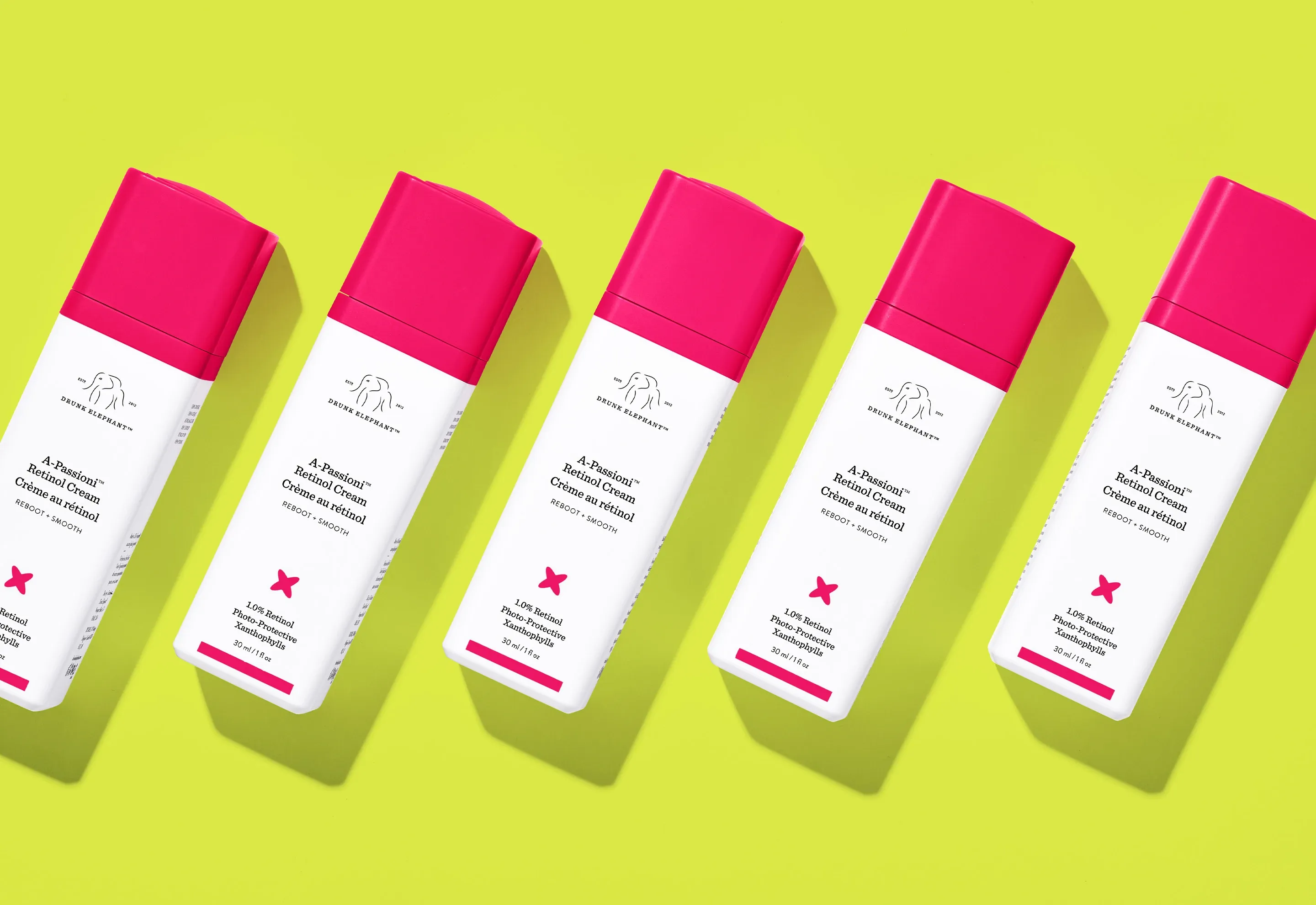 When I first launched Drunk Elephant, I put retinol (vitamin A) on my "no" list. Like many, I was confused and scared by the ingredient. I thought that retinol exfoliated skin. It doesn't. I thought you couldn't mix it with AHAs. You can. I now know it's a powerhouse of an antioxidant that teaches skin cells to act younger...and I can't imagine my line without it. A-Passioni™ can be mixed with the other products before applying, which means you can completely adjust the amount, allowing your skin to ramp up at its own pace. It's a silicone-free formulation that I think skin of any age can fall in love with.
xx Tiffany
ABC Smoothie
For smoother, brighter, more hydrated skin.
1/2 pump A-Passioni™
+
1 pump B-Hydra™
+
1 pump C-Firma™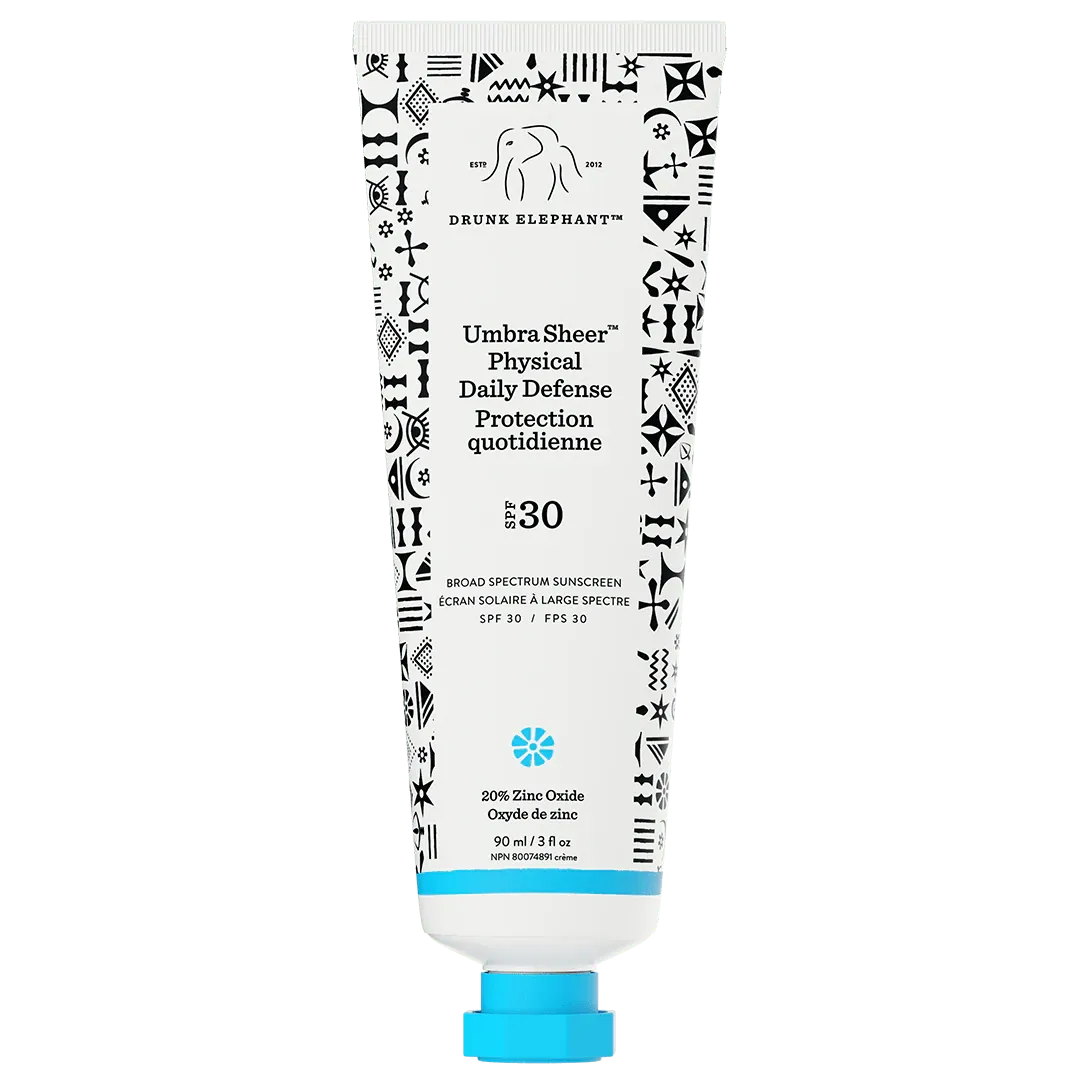 All Drunk Elephant serums, oils, and creams are formulated to work well together. Instead of layering, waiting for things to dry, and layering some more, you can just mix everything together in the palm of your hand and apply.
Key Ingredients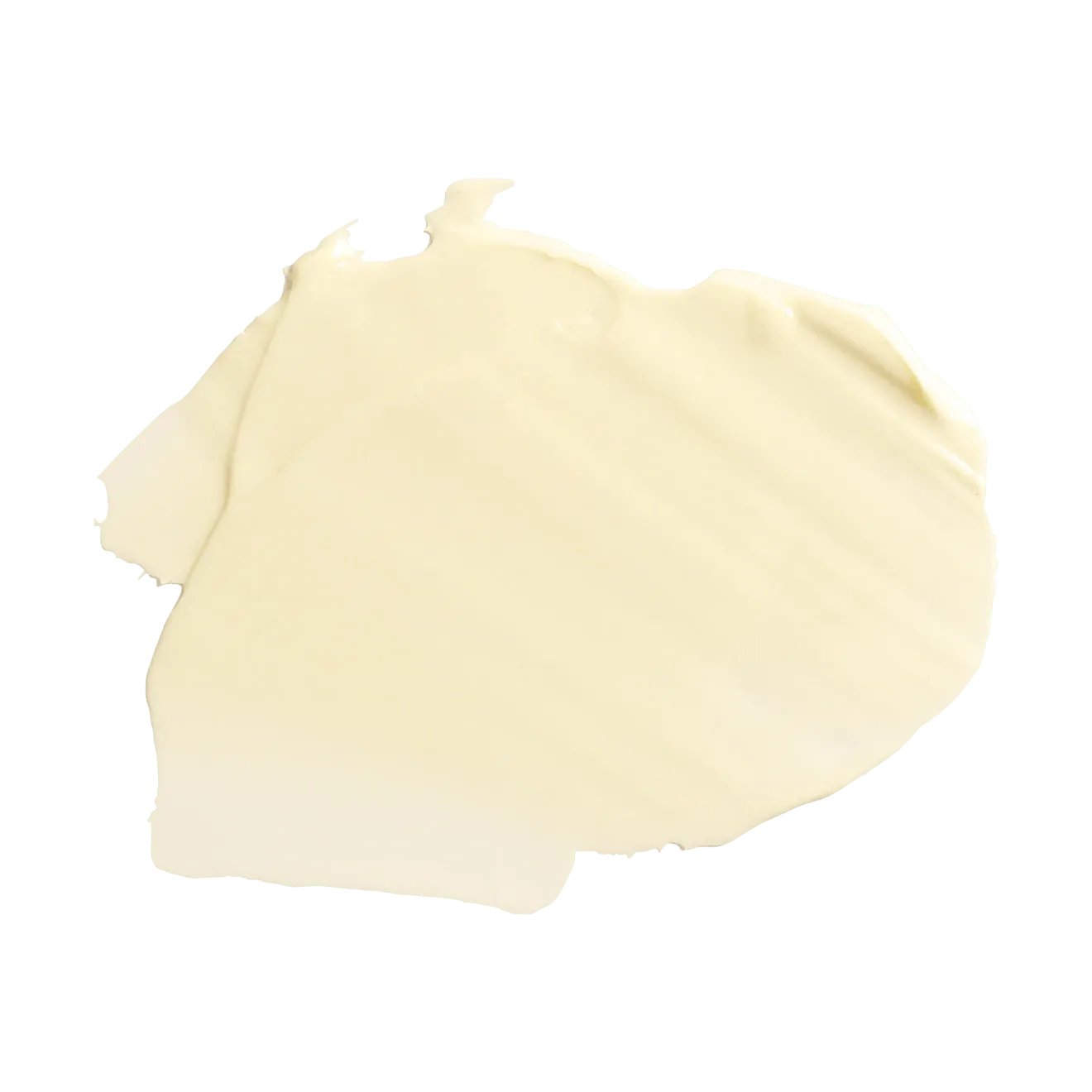 1.0% Retinol
Retinol is one of the most well-researched ingredients in skincare, capable of bringing balance to any skin concern. At a 1.0% concentration, our pure form of vegan retinol can dramatically improve the look and feel of uneven skin tone and texture, as well as ward off the damage done from daily exposure to UV rays, pollution, or other free radicals.
Xanthophylls
Potent carotenoids that exert a powerful defense against aging environmental stressors and electronic-device-emitted high energy visible (HEV) light, aka blue light.
Triple Peptide Blend
A potent trio of peptides that helps firm and strengthen, boosting the age-fighting benefits of retinol.
Winter Cherry Juice
This extract comes from the seeds of the physalis fruit (not actually a cherry), a plant native to Egypt that contains more pollution-fighting antioxidant carotenoids than any other fruit or vegetable.
Reviews
A-Passioni™ Retinol Cream
These consumer reviews are administered by Bazaarvoice applying the Bazaarvoice Authenticity Policy. For more information, please visit here.
We do not ensure whether the published reviews originate from consumers who have actually used or purchased the product.
Out of Stock
A-Passioni™ Retinol Cream
This item is out of stock. Sign up to be notified when it's back in stock. Your email address will only be used by Drunk Elephant to inform you of the product availability. For more information or to exercise your data protection rights, see our Privacy Policy.