The Story Behind the Logo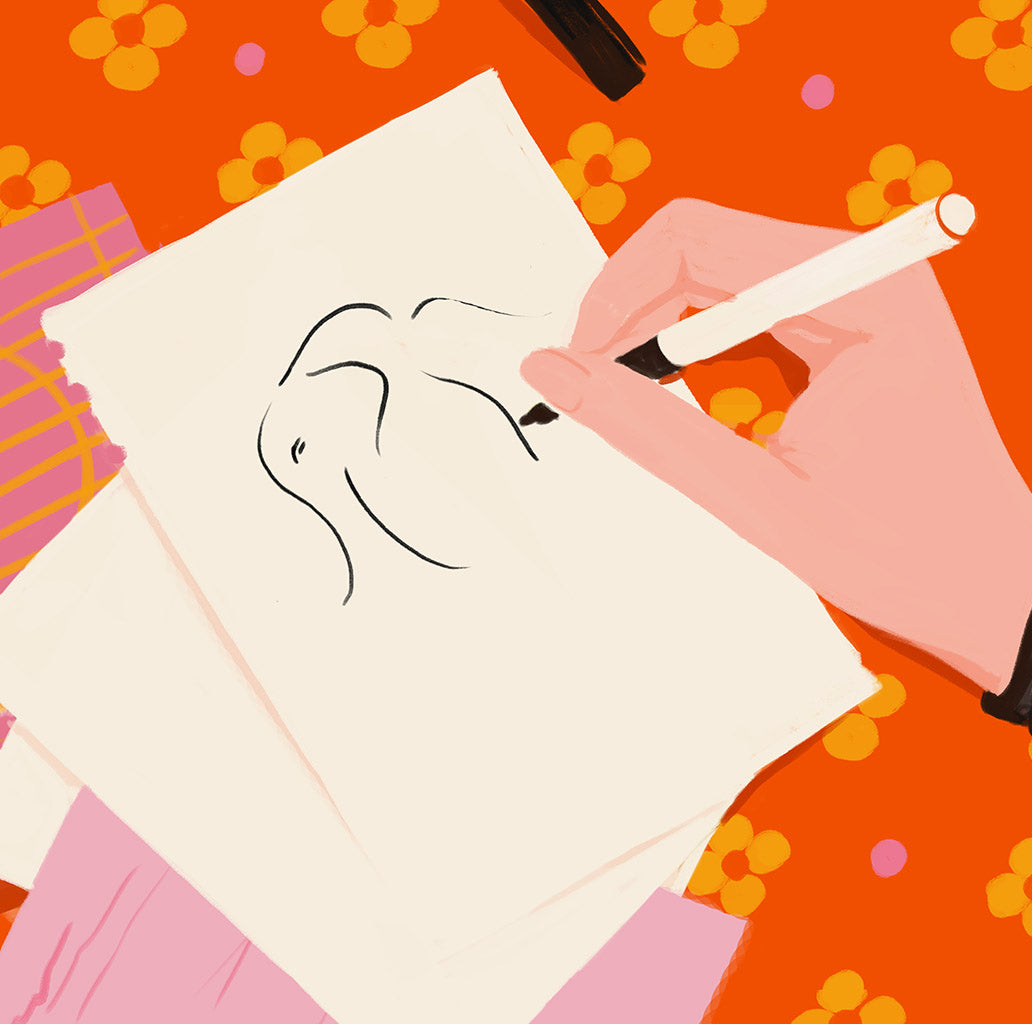 The Story Behind the Logo
JULY 26, 2021
Many people have asked about our logo—the line drawing of the elephant on all of our products. Well, here's the backstory.
I knew I wanted something that was more serious to balance out the playful name I had chosen. I had been asking my husband to help me design a logo, but it just sort of…never happened. One morning I asked my daughter to get me a stack of paper and a Sharpie. We sat down at the breakfast table and I said, "I'm going to sit here and draw elephants until I come up with one that speaks to me. I don't care if I have to sit here all day. I'm not getting up until I draw my logo." She looked at me like I was crazy, which I have to admit is nothing unusual. And then—boom—the first drawing out of my hand, and there she was: the Drunk Elephant. It took me all of 30 seconds. I knew it right when I saw it, kind of like the first time you see your spouse or your wedding dress. It was that simple. And here's the thing: I can't draw. To save my life. Please believe me that I am not being modest. Stick figures are a reach for me. I have tried to re-create that first Drunk Elephant, and I can't even come close. That's what I have found to be the most curious thing about this entire process.
And here's the thing: I can't draw.
It's a little corny to say it, but everything with Drunk Elephant has been easy and organic and felt very "meant to be." From the people I've had the opportunity to work with to the occasional stranger I was lucky enough to meet who gave me invaluable, sound advice to the way things just come to me in the night or pop in my head on a walk that turn out to be the answers to questions I've been searching for. And that's exactly how it was with the Drunk Elephant logo: an unexpected and pleasant surprise that set us on a path toward who we are.